about the project
_____
The book highlights our daily itinerary through written prose, photography and mixed media artwork (physical and digital sketches). Each day I was journaling, writing and sketching various parts of the adventure. 
There was an eery sense of the unknown; as we were unsure of the weather, the next stop, and what was happening in the world as we traveled during the start of the pandemic.
I wanted to create a book that told my perspective of the trip. The book contrasts our need to rely on technology for communication in contrast to doing things physically as means to relieve stress during the COVID-19 pandemic. 
Please email me if you are interested in viewing a PDF version or in purchasing a copy of this self-published book.
I created a hand bound daily journal to record my perspective of the trip. I wrote and sketched about each day. I used pens, markers and watercolor paintings to depict the beautiful Icelandic landscape.
journal illustrations

_____
digital  illustrations
_____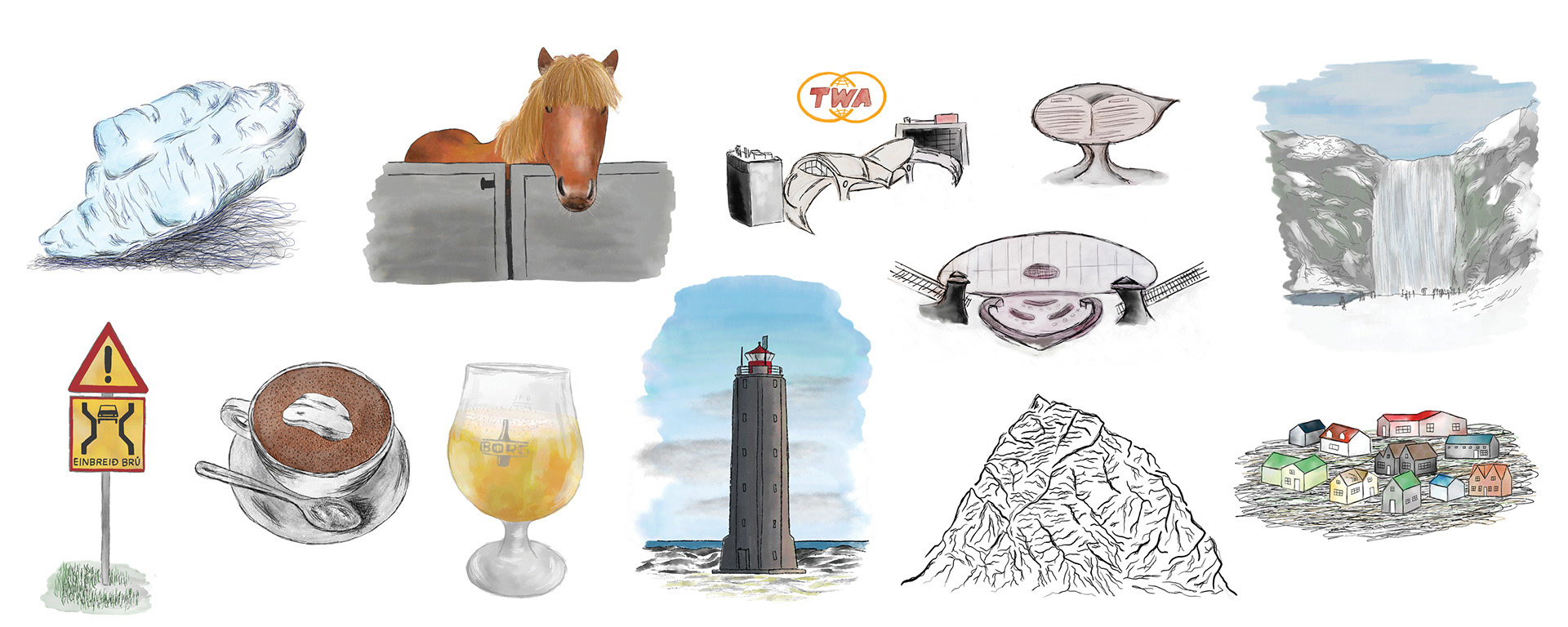 a few spreads from the book
_____