about the project 
This project was a collaboration between Milwaukee Tool and interdisciplinary teams in my RIT packaging class to redesign the packaging and case design for the Shockwave Impact Driver Bit Set.
Our new design a PVC/paperboard blister, primarily uses paperboard for the packaging creating a more sustainable solution that effectively showcased the product on the shelf and is easier to open. The new case design makes it easier to get the bits out 
Our Team won first place (out of 6 class teams)
1 Packaging Science Engineer:
current packaging + product
Milwaukee Shockwave Impact Driver Bit Set            
SKU: 48-32-4023
Retails for $19.97
Exclusively sold at Home Depot
For Professional and DIY users
Produced and packaged in China
PVC clamshell package
Polypropylene bit case
Latch to open the case
Hard to open the package and remove bit holders within the case 
research + development 
_____
Our team researched the tool category including current Milwaukee and competitors products. We also looked at the needs and complaints of our target audience, both professional contractors and average do-it-youselfers.
After conducting research, our team sketched multiple options or our case and package redesign.
Take a look our process book, linked at the top of the page, for a more detailed overview of our research and process.
updated graphic elements

The Milwaukee logo, Shockwave Tombstone, and Shockwave Advantage callouts are all part of the Milwaukee Tool brand standards.
I created new icons to enhance the graphics on the front and back of our package to create a hierarchy of information and inform the user of our additional features.
Our final design maintains the Milwaukee Brand standards while effectively displaying the product and informational graphics. 
We improved the design and maintained the same footprint on shelf and in transportation. It is easier to open, still tamper evident, and more sustainable than the current design.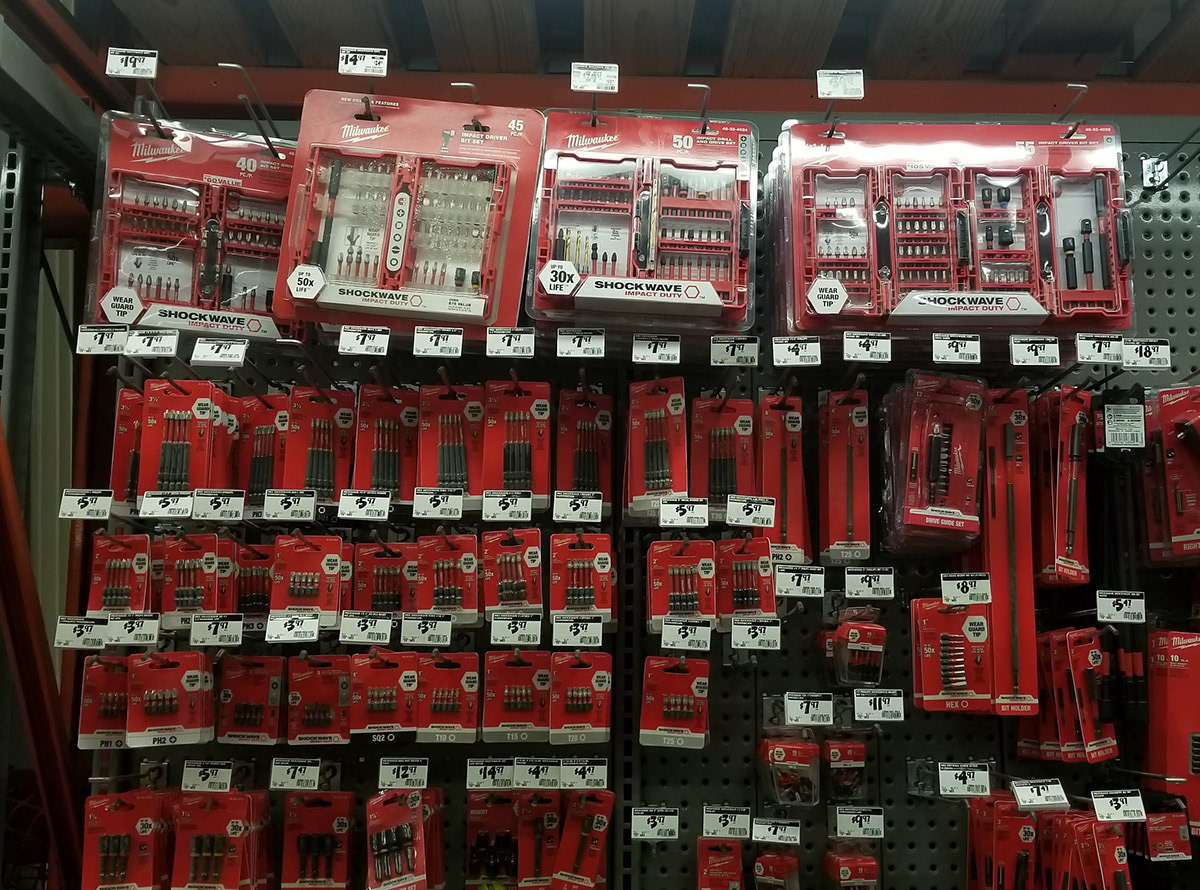 final video presentation 
_____
For our final presentation, we created a video outlining the key features and elements in the updated design.
It showcases the new design for the case and package design while demonstrating the user experience in buying, use and end of life.
Our team came in FIRST place in our class competition of 6 other student teams. Winners were chosen by Milwaukee Packaging Engineers and our professors.